Acme studio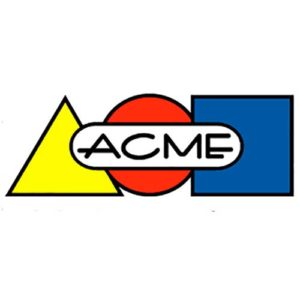 Acme Studio: Adrian and Lesley Olabuenaga his wife, founded the company in 1985. Their first work, a  jewelry designed by Peter Shire. Peter had a membership with  a group of designers called the "MEMPHIS Designers". Later, this same group, with added members, became the "Memphis Designers for ACME". They gave birth to a collection of more than a hundred jewelry items.
The Cooper Hewitt Design Museum showed the jewelry in 1986, along with the work from the MEMPHIS Designers. After these, many collections followed, like "Architects for ACME", "Artists for ACME", and "ACME collections" among many others.
Acme Studio Pens. . .
Their Gifts are always a cut above all others and they always convey the message,  promoting the company or service. The quality of their products, along  with the design, that uses a printing process that they developed. All these made their pens not only a good gift for anyone, but also a  collectible item that will go up in value.